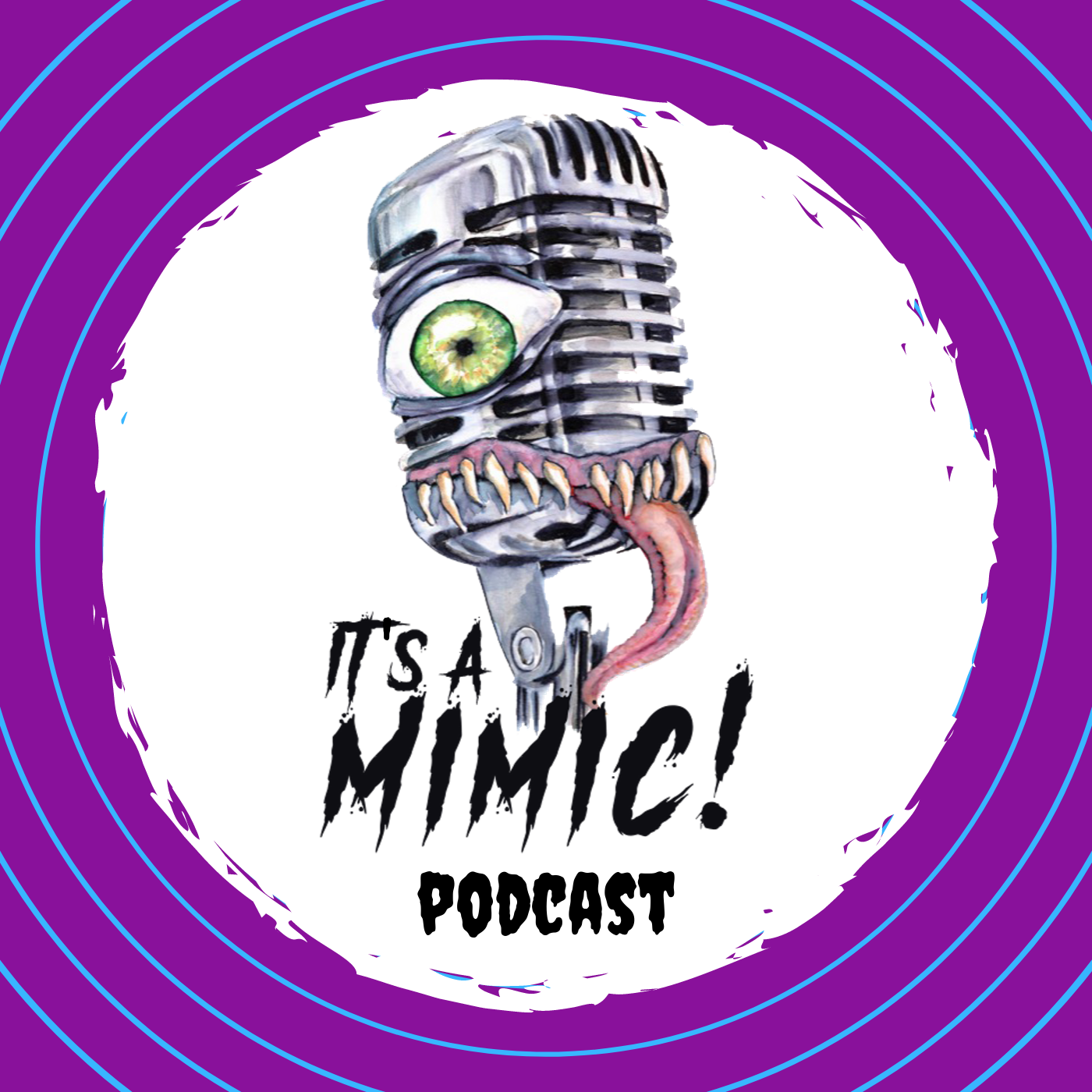 In this week's episode of the It's A Mimic! podcast, the panel of Dungeon Masters looks into the elements of character building when you have a Genie in your family tree.  That's right!  It's Genasi, D&D's weird, chaotic, elemental playable race!  So what flavours exist out there, what are they good for, and how do you roleplay them?
Cold Open 0:00
Intro 01:21
Genasi Overview 04:43 
General Genasi Mechanics 22:42 
Earth Genasi 26:42 
Fire Genasi 32:38
Social Media Info 37:31
Air Genasi 38:07
Water Genasi  43:19
Inspiration 49:52
Outro 1:02:33
Post-Credit 1:03:40
DON'T FORGET TO LIKE & SUBSCRIBE!
Available On:
https://www.itsamimic.com
iTunes at https://itunes.apple.com/ca/podcast/its-a-mimic/id1450770037
Spotify at https://open.spotify.com/show/3Y19VxSxLKyfg0gY0yUeU1
Podbean at https://itsamimic.podbean.com/ 
YouTube at https://www.youtube.com/channel/UCzQmvEufzxPHWrFSZbB8uuw
Social:
Facebook at https://www.facebook.com/itsamimic/
Instagram at https://www.instagram.com/itsamimic/?hl=en
Reddit at https://www.reddit.com/r/ItsaMimic/
Email at info@itsamimic.com
Dungeon Master:  Adam Nason
Host 2:  Megan Lengle
Host 3:  James Sealy
Written by:  Adam Nason
Director:  Adam Nason
Audio Editor:  Dan O'Coin
Video Editor:  Adam Nason
Produced by:  Dan O'Coin and Adam Nason
Executive Producers:  Dan O'Coin and Adam Nason
Intro/Outro Music by:  Cory Wiebe
Logo by:  Katie Skidmore at https://www.instagram.com/clementineartportraits/
Current Gear:
Microphone (USA) - https://amzn.to/2WWuCsz 
Microphone (CAN) - https://amzn.to/2WTZ69G
This post or video may contain affiliate links, which means we may receive a commission for purchases made through our links.
This episode is meant to be used as an inspirational supplement for Dungeons & Dragons 5th Edition and tabletop roleplaying games in general.  It's A Mimic! does not own the rights to any Wizards of the Coasts products.
Artwork included in this episode's visualizations is published and/or owned by Wizards of the Coast.