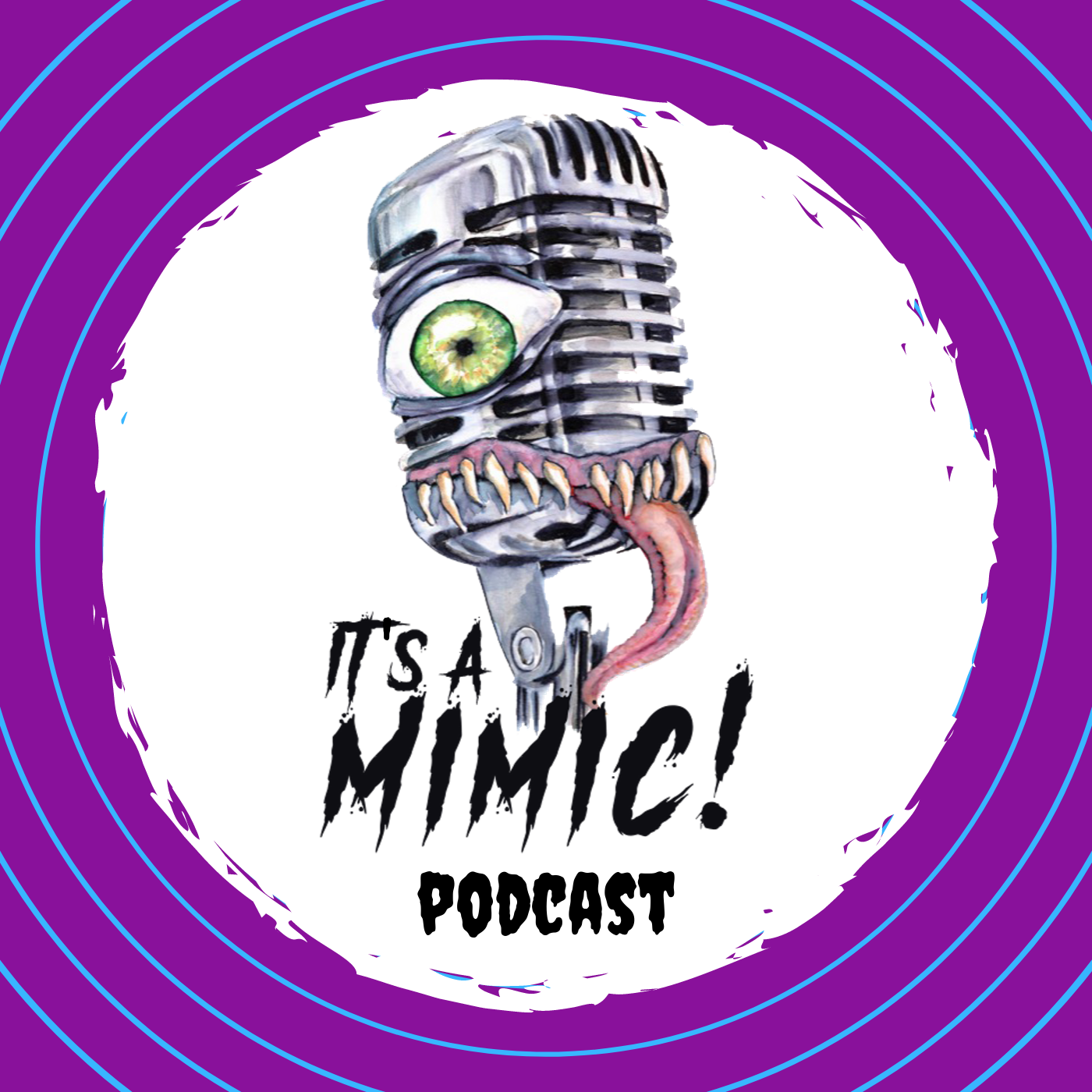 This episode of the It's A Mimic! podcast heads to the Sword Coast and the distant realm of Exandria to cover the Fighter subclasses listed there, before looking at the pages of Tasha's Cauldron of Everything to look at new options in Dungeons and Dragons 5th Edition.  It's not all swinging swords and surging action, though, as the panel of Dungeon Masters has discovered.  So grab your heavy armour and push the nerd with the spellbook out of the way, because this episode launches into three more subclasses, as well as the Optional Class Features offered in Tasha's.
Cold Open 0:00
Intro 0:30
Fighter Overview  04:44
Tasha's Options 25:03
Commercial Break 46:49
Purple Dragon Knight 49:25
Social Media Info 1:03:02
Echo Knight 1:04:22
Character Builds 1:28:49
Outro 1:34:33
Post-Credit 1:35:53
Bloopers 1:37:43
DON'T FORGET TO LIKE & SUBSCRIBE!
Available On:
https://www.itsamimic.com
iTunes at https://itunes.apple.com/ca/podcast/its-a-mimic/id1450770037
Spotify at https://open.spotify.com/show/3Y19VxSxLKyfg0gY0yUeU1
Podbean at https://itsamimic.podbean.com/ 
YouTube at https://www.youtube.com/channel/UCzQmvEufzxPHWrFSZbB8uuw
Social:
Facebook at https://www.facebook.com/itsamimic/
Instagram at https://www.instagram.com/itsamimic/?hl=en
Reddit at https://www.reddit.com/r/ItsaMimic/
Email at info@itsamimic.com
Dungeon Master:  Adam Nason
Host 2:  Megan Lengle
Host 3:  Kyle McQuaid
Written by:  Adam Nason
Director:  Adam Nason
Audio Editor:  Dan O'Coin
Video Editor:  Adam Nason
Produced by:  Dan O'Coin and Adam Nason
Executive Producers:  Dan O'Coin and Adam Nason
Intro/Outro Music by:  Cory Wiebe
Logo by:  Katie Skidmore at https://www.instagram.com/clementineartportraits/
Current Gear:
Microphone (USA) - https://amzn.to/2WWuCsz 
Microphone (CAN) - https://amzn.to/2WTZ69G
This post or video may contain affiliate links, which means we may receive a commission for purchases made through our links.
This episode is meant to be used as an inspirational supplement for Dungeons & Dragons 5th Edition and tabletop roleplaying games in general.  It's A Mimic! does not own the rights to any Wizards of the Coasts products.
Artwork included in this episode's visualizations is published and/or owned by Wizards of the Coast.